Residential Heating & Cooling

Services We Offer
Residential Service
Furnace & A/C installation & Replacements
Furnace & A/C Repair
Energy Savings Agreement (ESA)
Furnace & A/C Tune-Ups
Complete heating & cooling systems & duct work
Air Cleaners
Humidifiers Ultraviolet
Zoning
Air Ventilation Systems
Summer is finally here!  
Is it time to replace your worn and outdated Air Conditioning System?
Update your Air Conditioning System for better efficiency and lower utility bills!
May qualify for Rebate offer up to $700! 
       *Receive a
FREE

Honeywell Vision Pro 8000 with and Outdoor Wireless Remote Sensor

with Installation of a new Air Conditioning system! (Offer valid on purchased and installation of qualifying equipment until June 30, 2017. Offer applies to residential installations only)

1) We provide our customers with outstanding heating and cooling systems in their homes because complete home comfort is about more than just temperature, it's also about maintaining a healthy home with indoor air quality.

2) We are one of the largest Armstrong dealers in Northwest Indiana, but we also service other furnace and air conditioning brands such as: Trane, Carrier, Lennox, York, Honeywell, and more.

3) We offer 24 hour Emergency Service!

4) Our technicians are Residential Equipment Specialists and are experts in all home comfort in all home comfort problems including air filtration, humidity, zone temperature control and more.

5) We offer Annual Preventative Maintenance for your furnace and air conditioner called the Energy Savings Agreement (ESA) Program.

Energy Savings Agreement? What's that?

Well, I'm glad you asked!

An Energy Savings Agreement saves you money on your energy costs. Our professionally trained technicians fully clean, tune-up and adjust your heating and cooling system to operate at its peak performance, therefore saving you operating costs! Also, having your system maintained annually extends the life of your system. In most cases, parts on your Furnace and Air Conditioner go had because of a lack of regular maintenance. Just as your car must be maintained to run properly, your heating and cooling system must be maintained as well. Actually, your furnace and air conditioner are used 6 times more often than your vehicle, but on average, are lucky to be serviced every 3 years.
How Does it Work?
Our technicians come out twice a year, usually fall and summer, and fully clean, tune-up and adjust your heating and cooling system to operate at its peak performance. An ESA consultant will contact you by phone when the tune-up is due by phone or e-mail to schedule the tune-up. We understand that not all calls are received, so for your convenience, a reminder letter or postcard is sent out to remind you of your upcoming tune-up.
What are the Benefits?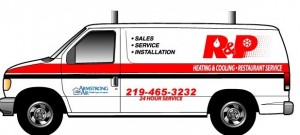 Lower Utility Bills
Extended Equipment Life
Fewer Repairs
Improved Capacity
Priority Service
Agreement is transferable
24-Hour Emergency Service
Never pay Overtime Charges
We contact you to schedule
How Do I Sign Up?
1) Call now and sign up and pay through the phone.
1) Print out and Mail in with payment: Print out the Energy Savings Agreement (ESA) Agreement from our face book page by going to our pictures and clicking on the Energy Savings Agreement tab. Fill out the information and send it in with payment to the address listed.
*We accept: Check, Visa, Mastercard, American Express, and Discover. Not ready to commit? We also offer a one time Air Conditioning or Furnace Tune-Up for $89.95.
*Call to schedule.
ESA Agreement 1 *Click "ESA Agreement" for a printable version
Standard Warranty: 90 days parts, 30 days labor
*Coupons & Specials*
None available at this time.
*Educational Brochures*
When is it time to replace your Air Conditioner?
Honeywell Remote Monitoring of your HVAC from your Phone, Tablet, or Computer